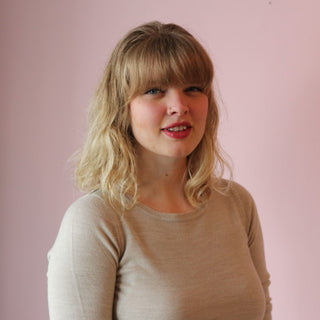 I'm a designer who bakes
With a background in industrial design, everything is a problem to solve.
Hey! I'm Stephanie. My journey to owning a bakery started with a career in industrial design and foresight strategy. Basically, experience in problem solving.
My problem with baked goods? Sweets that are too sweet. I know, I know. It doesn't seem like a problem, but just looking at the icing on a cupcake shouldn't hurt your teeth.
The fix? Ice everything with swiss meringue buttercream or ermine frosting (vegan). These icings are a lighter and less sweet alternative to standard powdered sugar buttercream. Sure they take more time to make, but it's so worth it.
What I love about ampersand
Connection
Just like an ampersand (&) brings words together, our baked goods bring people together. Growing up, we never needed a special occasion to get together and enjoy a slice of cake.
Creativity
We love to embrace our inner-child! Our products are inspired by the imagination of childhood, but rooted in sophisticated design. Suitable if you are turning three or thirty-three.
Clarity
Dessert should be delicious, not stressful. We provide you with all the resources you need to be confident in your selections. Let us worry about the final touches so you can focus on what matters most.