Stunning desserts that will seriously impress your guests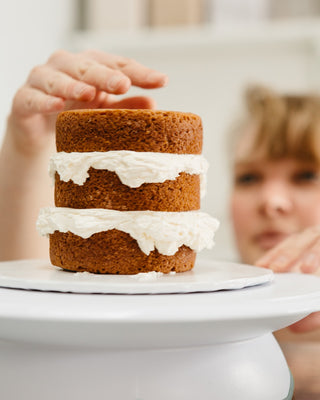 Wedding cakes that taste as good as they look
Ampersand Bakehouse is an artisan bakery serving the Greater Toronto Area. Stephanie specializes in creating statement cakes that match the look of your wedding without compromising on flavour. It is dessert, afterall ;)
What's the booking process?
one
Discovery call
Let's book a call to see if we are the right bakery to make your dessert dreams a reality. We'll chat about your event needs and inspiration while we check our calendar to make sure we have the date available.
two
cake tasting
Our cupcakes use the same recipes as our cakes so it's the perfect way to try out wedding cake flavours. We recommend trying your top 3 flavours in our Wedding Sample Box.
three
cake quote
Once the dessert details have been confirmed, we require a 50% deposit to secure your event date. If an order is within 30 days of the event, a full payment is required. Don't worry! You have up to two weeks before your event to change anything in your order.
four
day-of logistics
We work directly with your wedding planner or venue event coordinator to make sure your wedding cake arrives safely. Our delivery partner Starling has delivered a 5-tier wedding cake in a heat wave with marathon road closures. We've got this.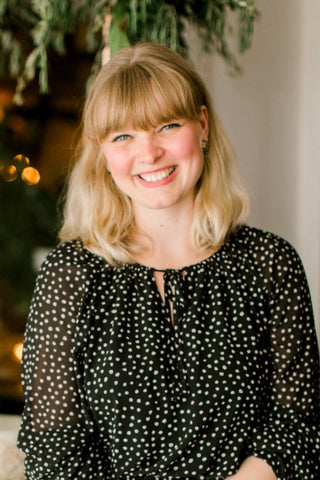 Hey, I'm Stephanie
When I'm not at the baking, I'm usually researching something super random. (Did you know that California horn sharks lay corkscrew egg cases?) Thankfully, this weird habit is helpful for discovering new cake techniques.
When it comes to cakes, my creative style can be described as playful modern. I love working with couples that want to add a splash of colour to their events and play with interesting textures.
"Stephanie is seriously an artist. We had so many compliments from guests about how gorgeous and unique our cake was! Thank you so much!"
"Stephanie made the most delicate and gorgeous ruffles out of icing! I didn't know that was possible. It was so Pinterest worthy. Oh ya, and it tasted amazing."
"I've eaten my fair share of cakes. I've eat other people's fair share of cakes. I know cakes. And Steph makes the best cake. End of discussion."
"The best service, Stephanie understand our vision perfectly and her cupcakes are divine! All the flavors stood out from the regular chocolate/vanilla cake that you normally get."